I have a friend and cooking for her is a challenge. Her relationship with food is the polar opposite of mine. She eats to live, I live to eat. She doesn't eat much meat and loves her vegetables. I wanted to cook her something hearty but healthy.
Roast Root Vegetables with Rosemary and Garlic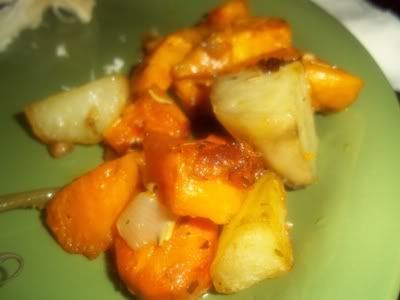 She also doesn't eat sugar. That made dessert a challenge. I decided to bake some fruit with no added sugar or synthetic sweeteners.
Baked apples with cranberries, walnuts, ginger and spices
Yesterday, my mom also met with a nutritionist who put her on a high-protein, high-veggie diet. She requested an "egg casserole" which I took to mean crustless-quiche.
Zucchini and Cheddar Crustless Quiche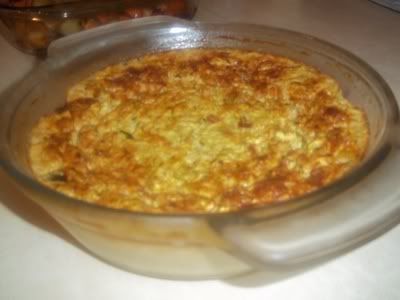 Tomorrow is Easter
and I have no plans to cook. I'm not sure that will last long.